HOWDY HIGHLAND LAKES AGS!
Our goal, as an organization, is to Foster the Aggie Spirit here in the Highland Lakes area! We are an active group who enjoys getting together to socialize and to help future Aggies. We award $5,000 scholarships each year to future Aggies from Burnet County. We have monthly club functions and fundraising activities such as Aggie Muster, Golf Tournaments, Coach's Nights, Game Watching Parties and Happy Hours. We hope to see you soon at one of our upcoming events! Welcome and Gig'em!
Upcoming Events Below
Our Sponsors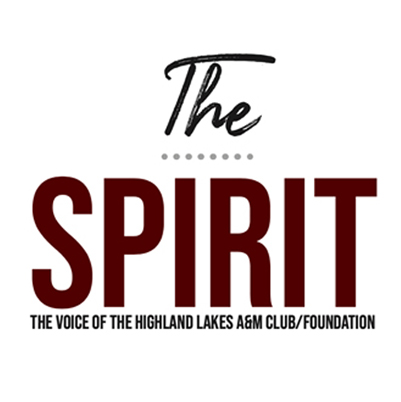 In this latest issue of THE SPIRIT, check out all the happenings of the Club from last year and what's planned for the remainder of 2023.
---